To kattar heimebrygg
To tørste naboer. Nitten øl. Et annerledes etikettkonsept.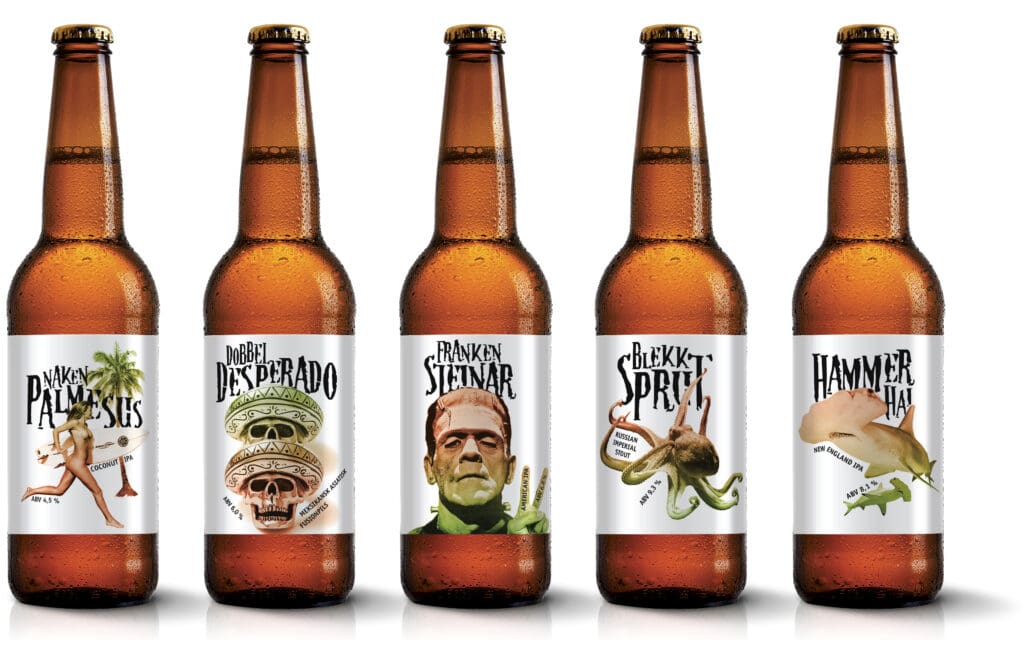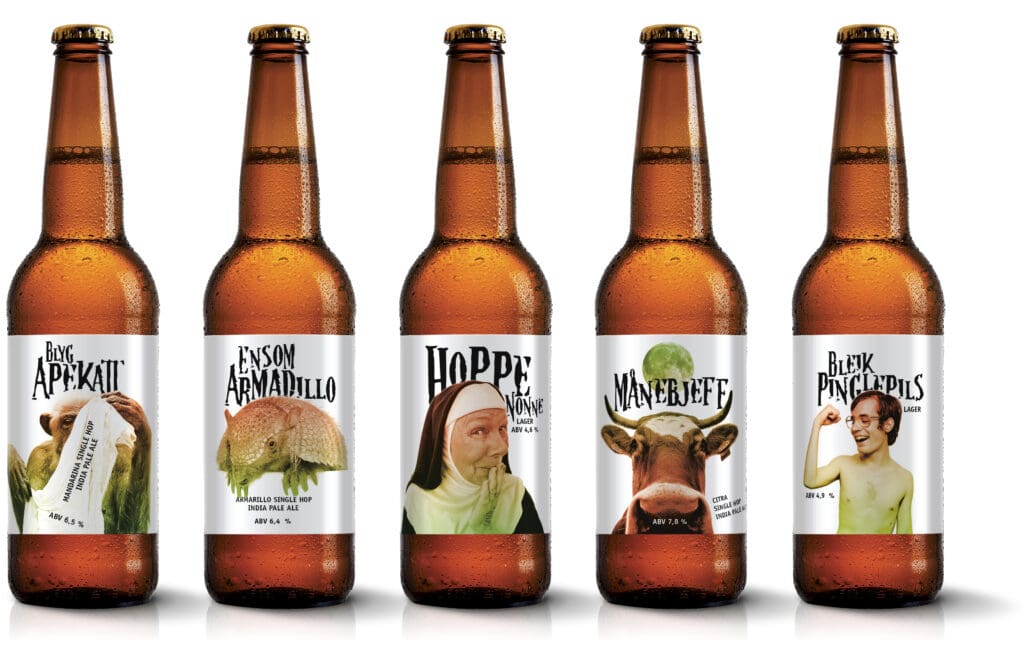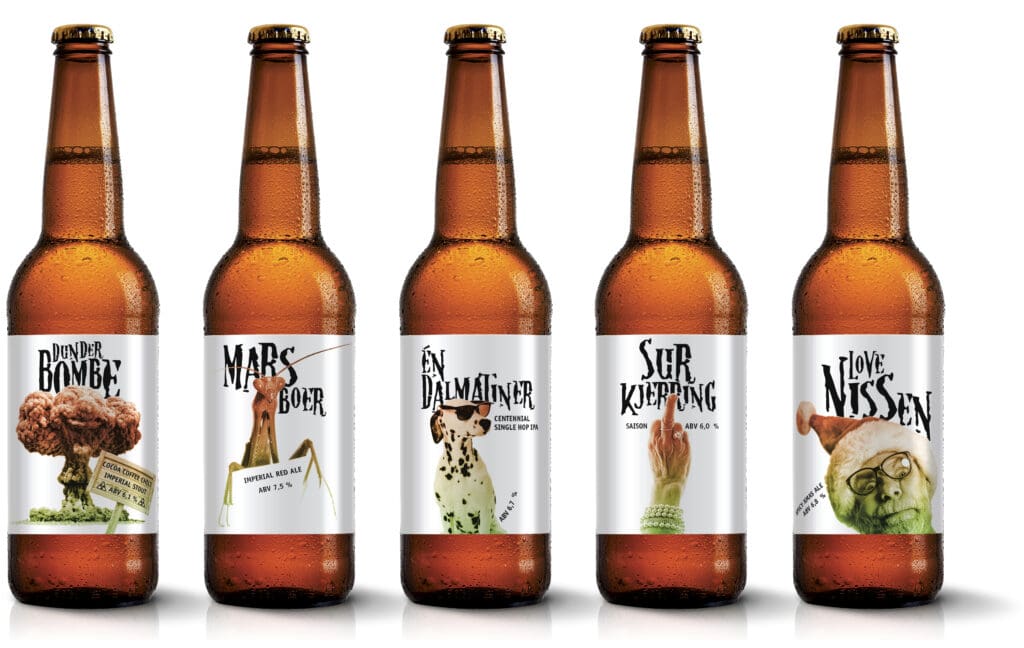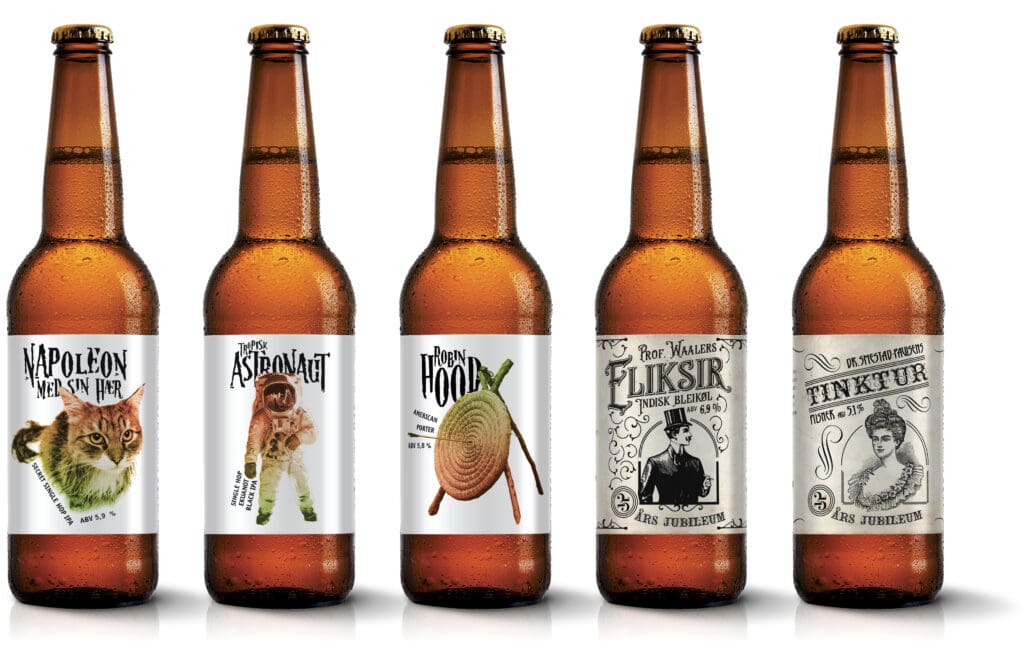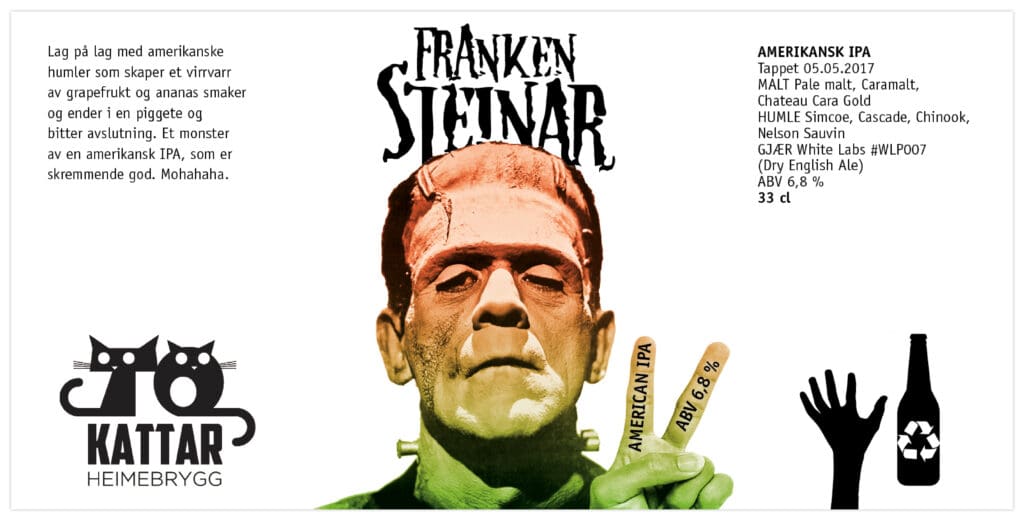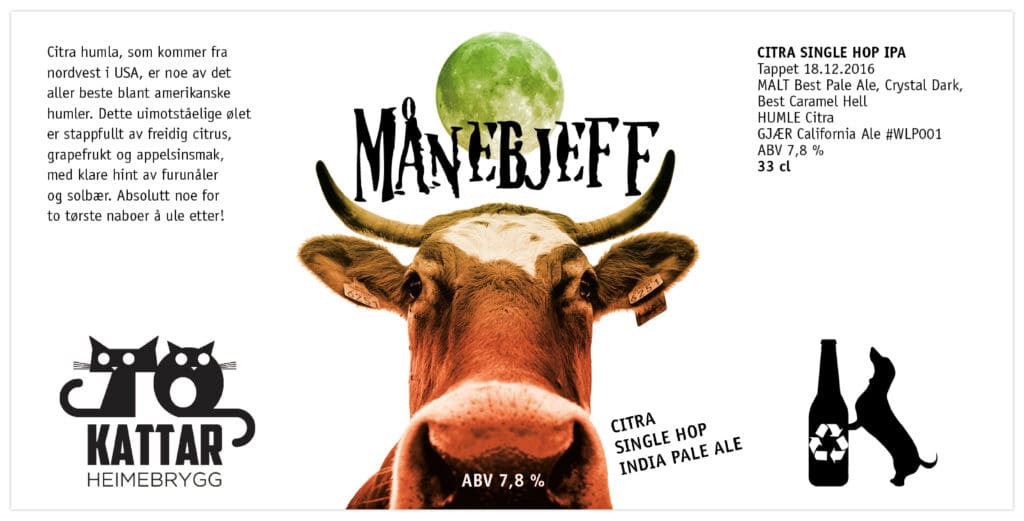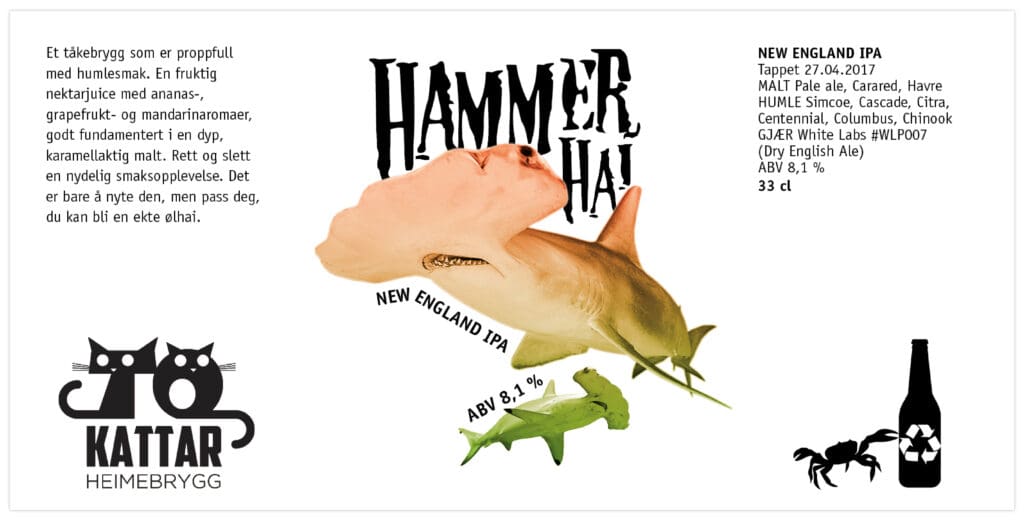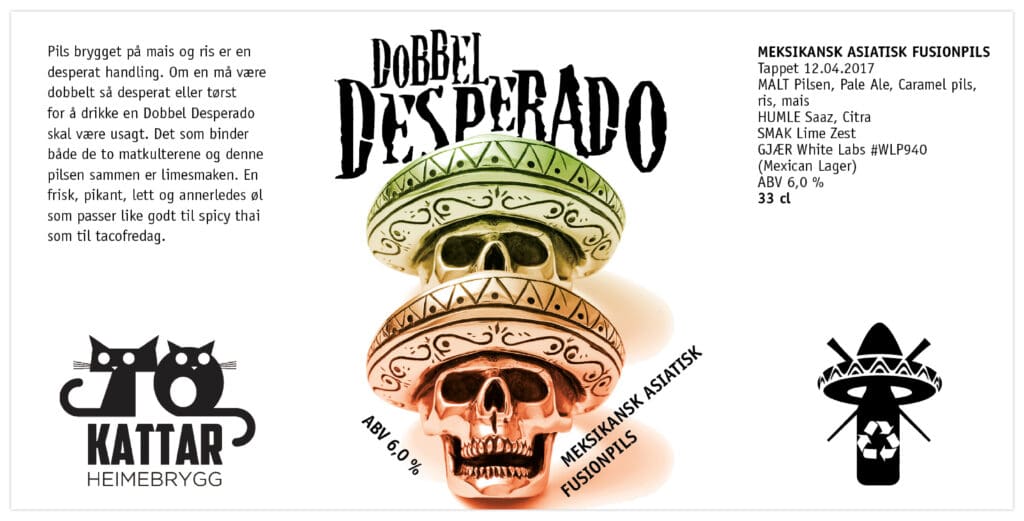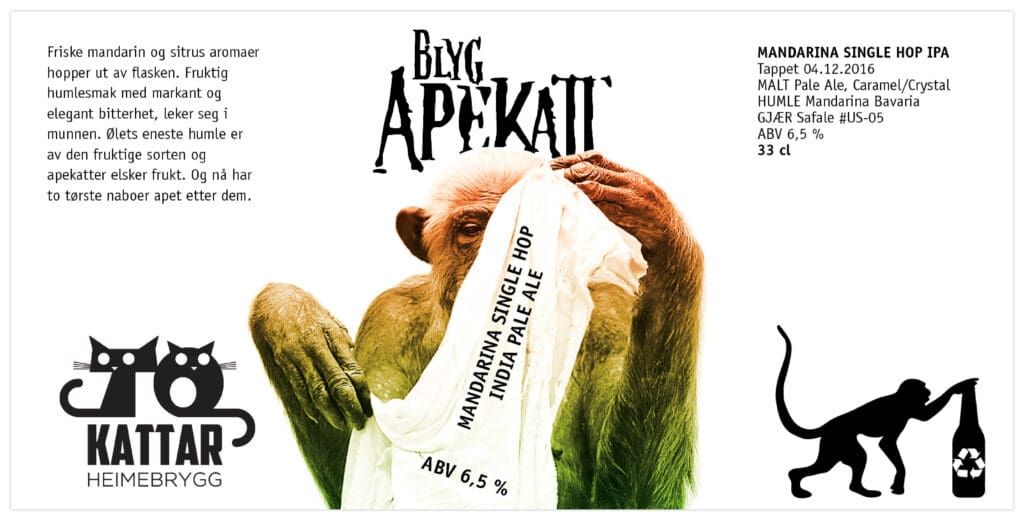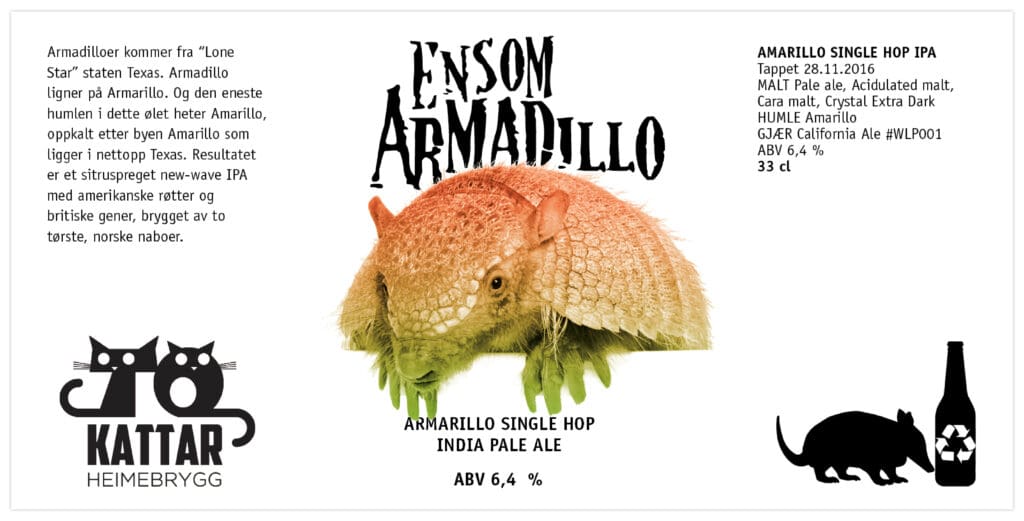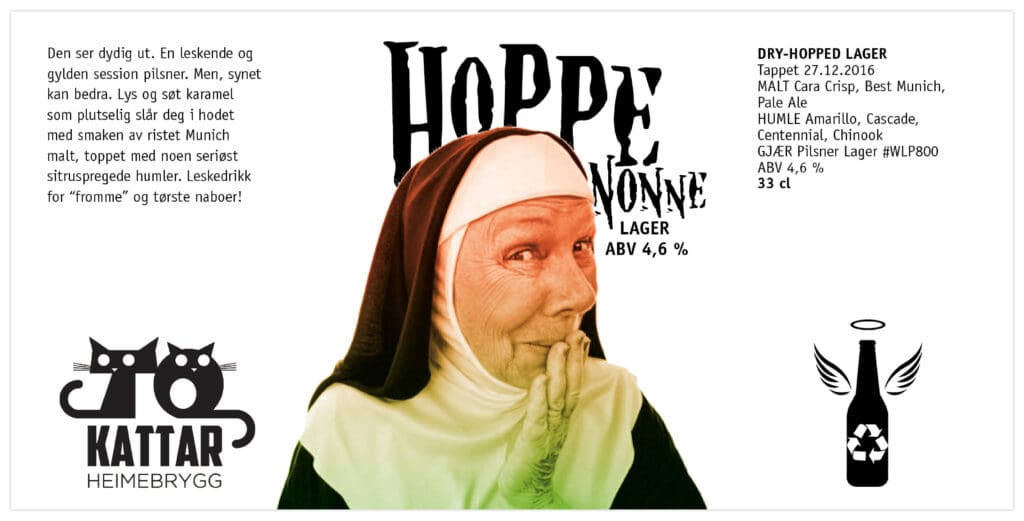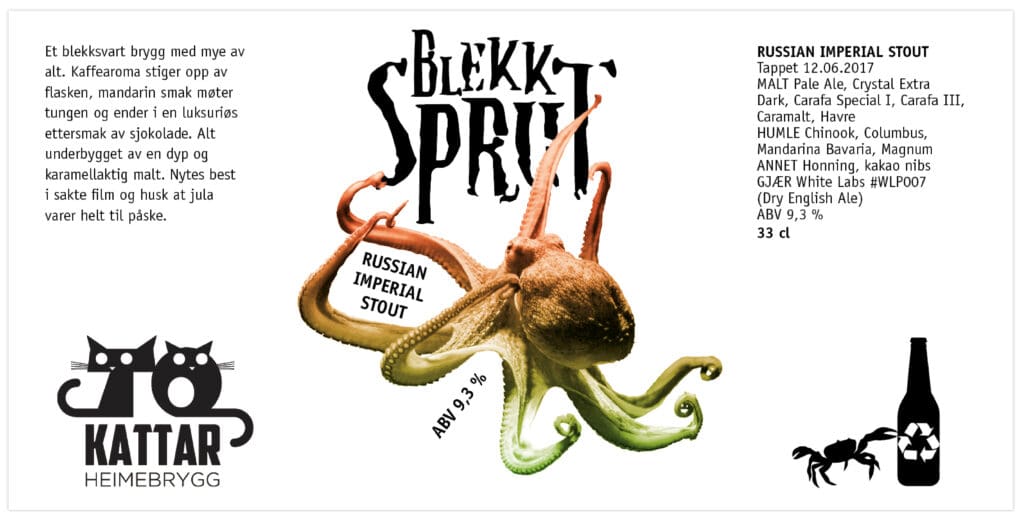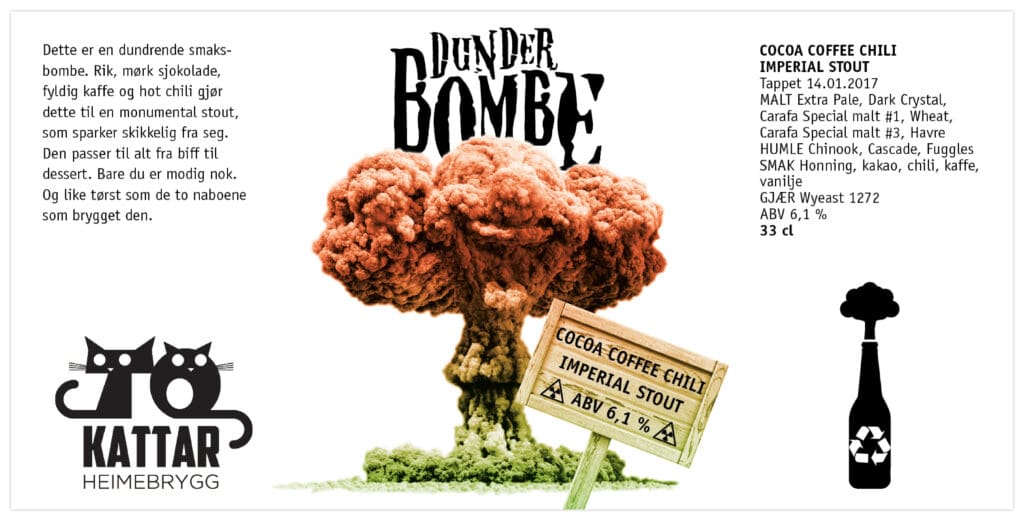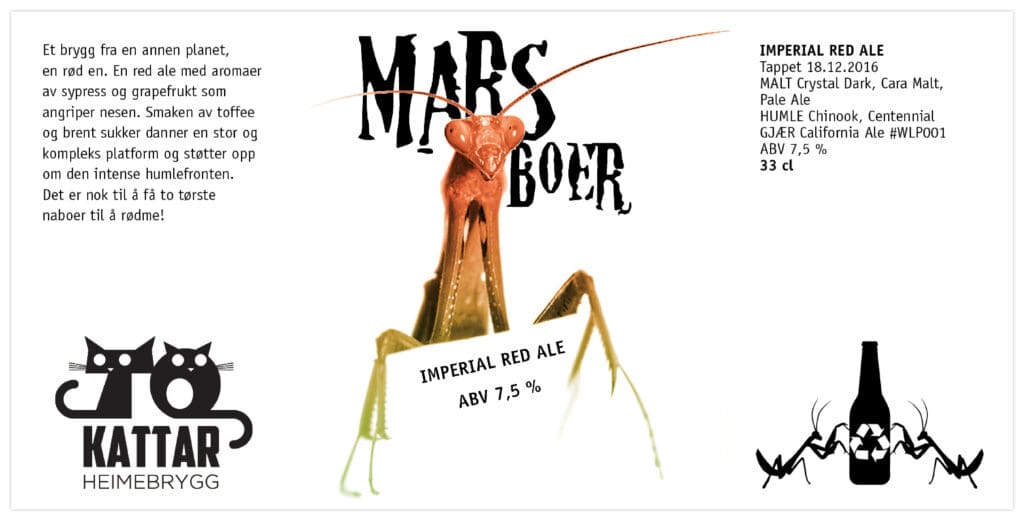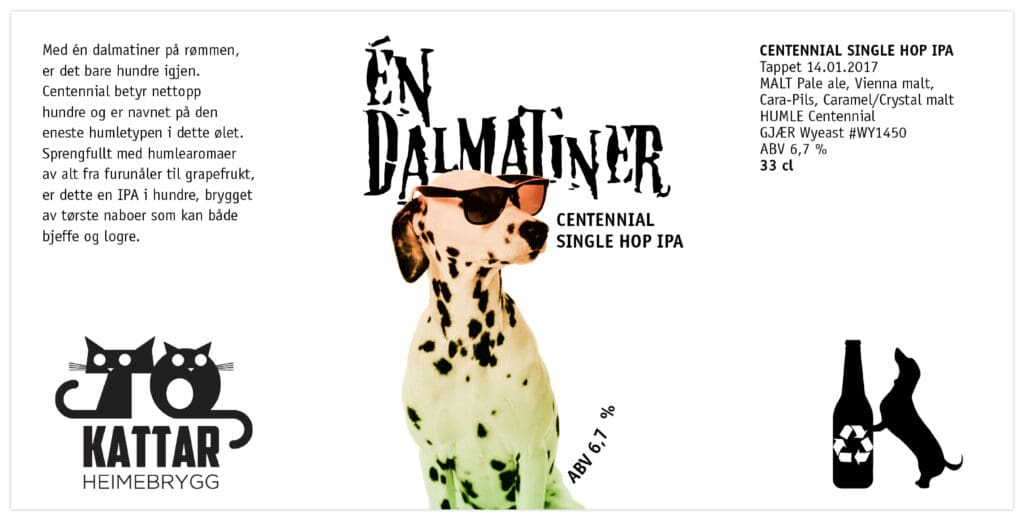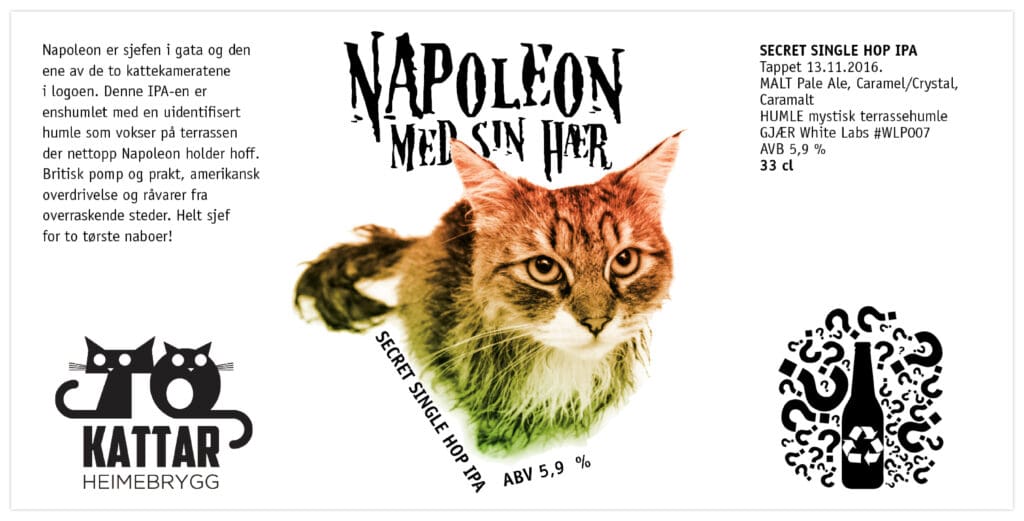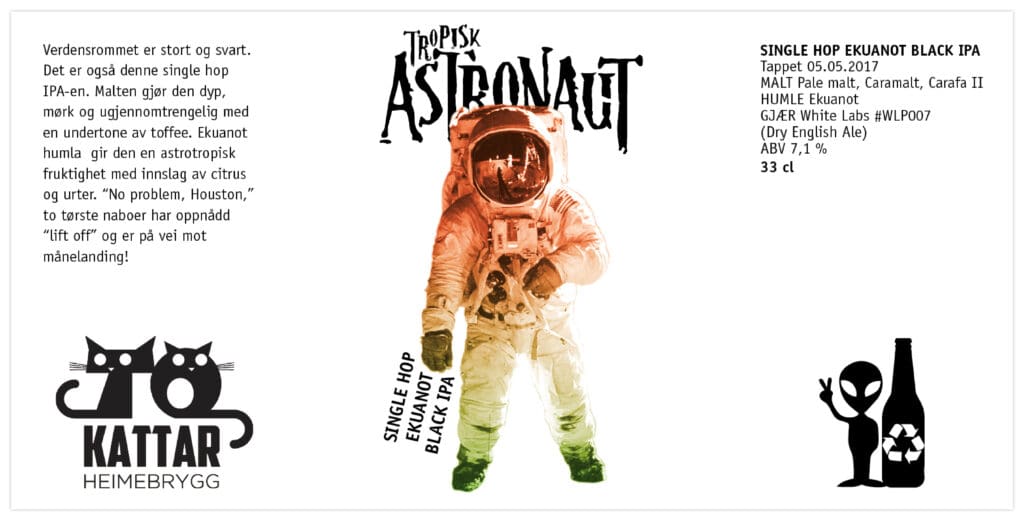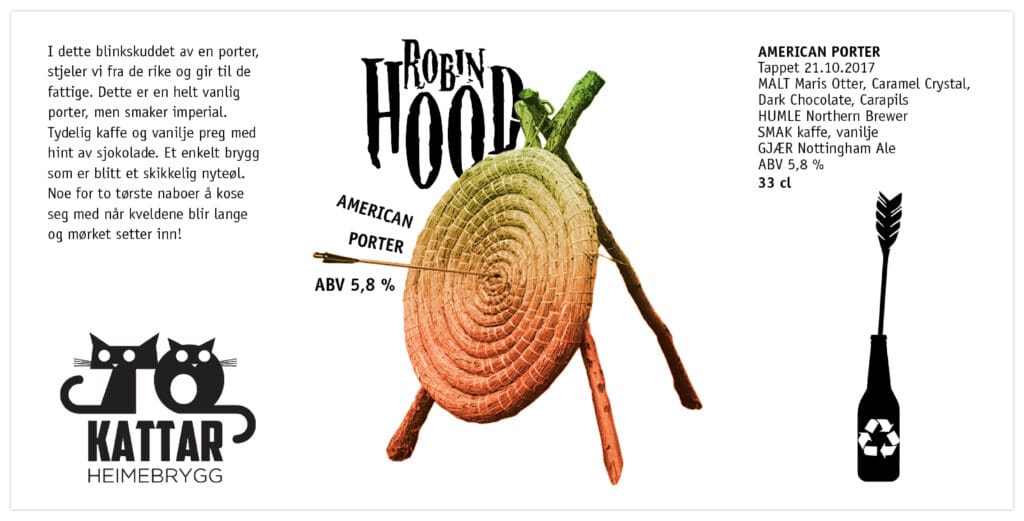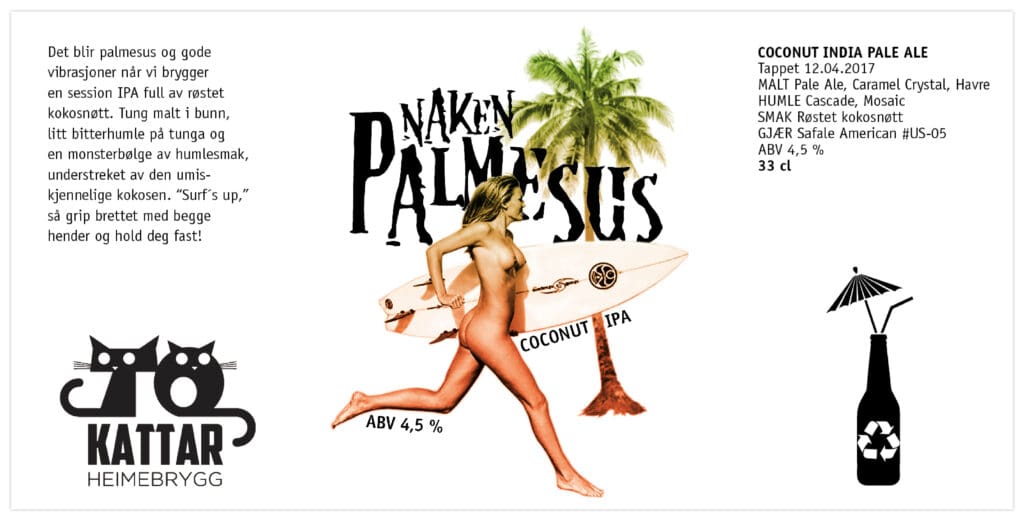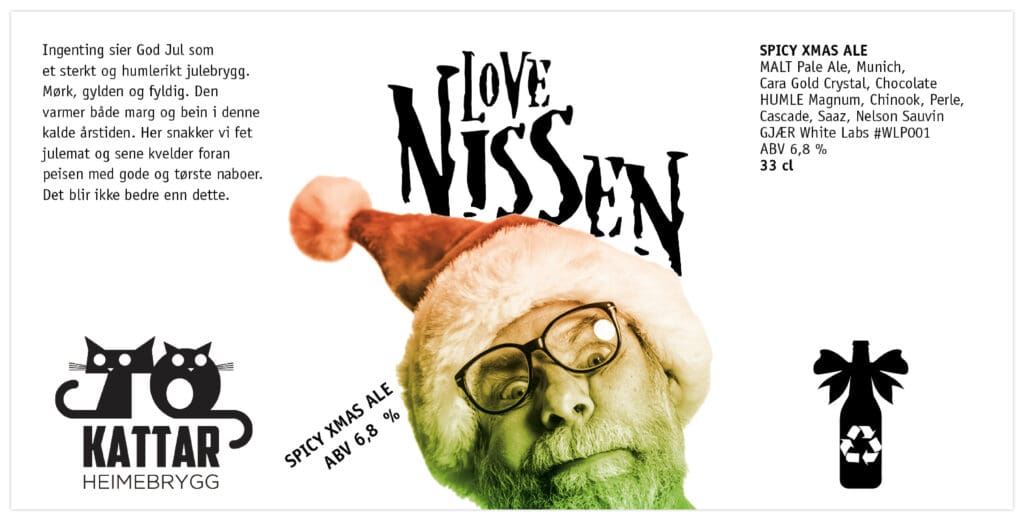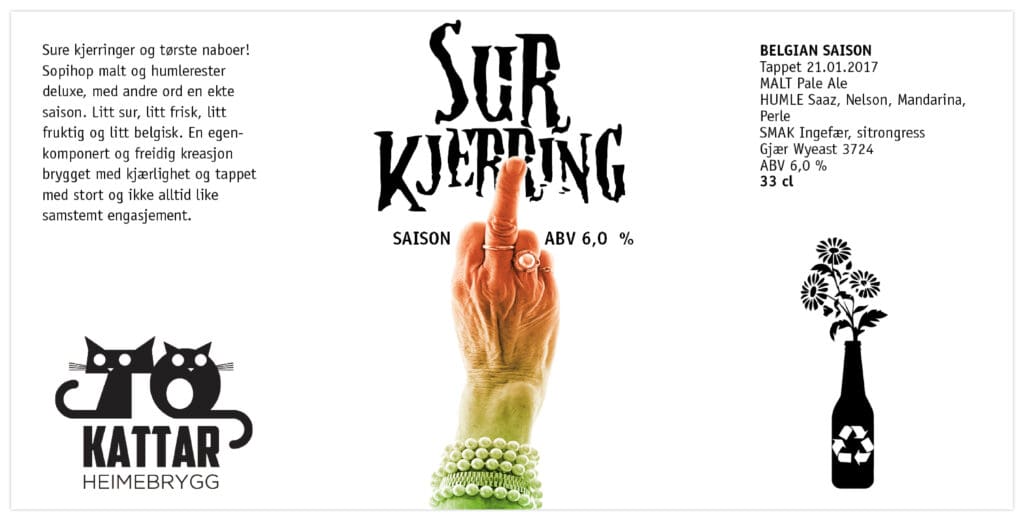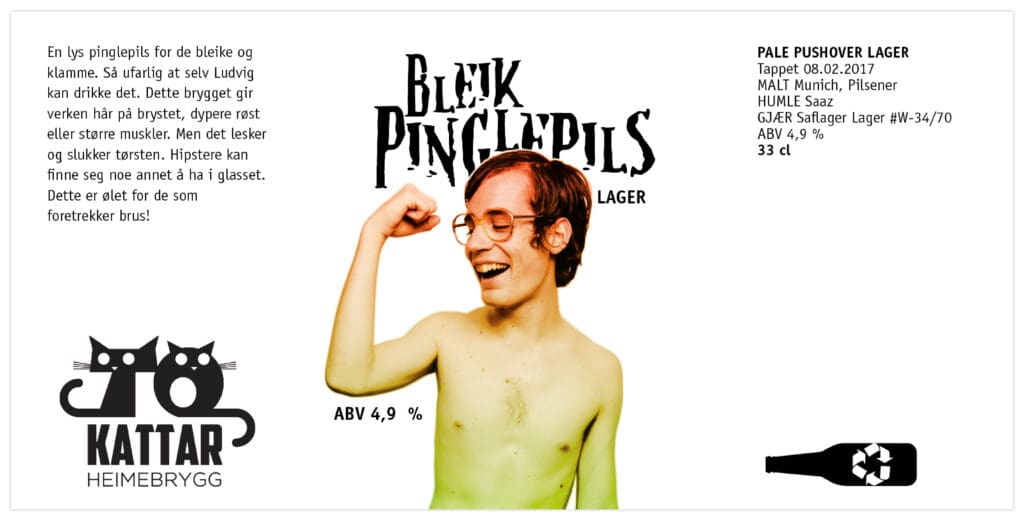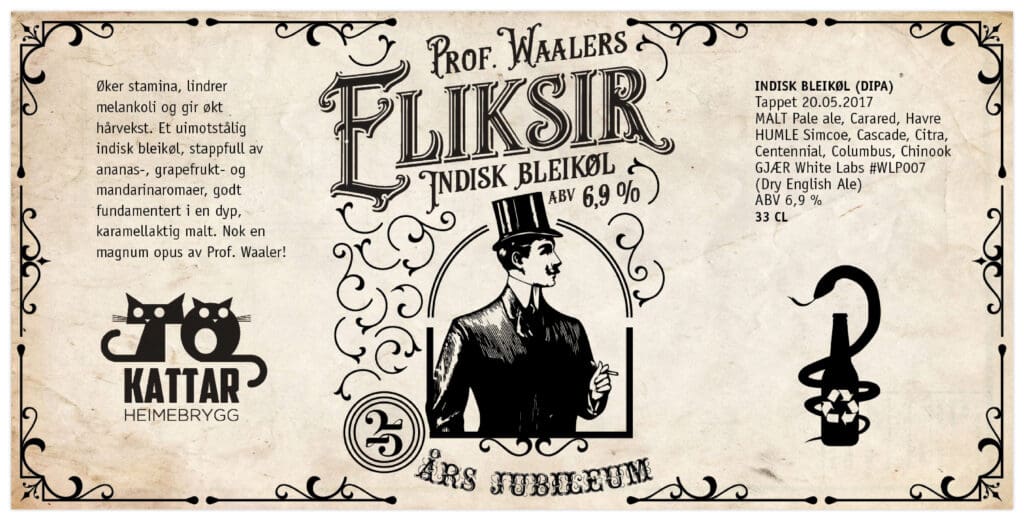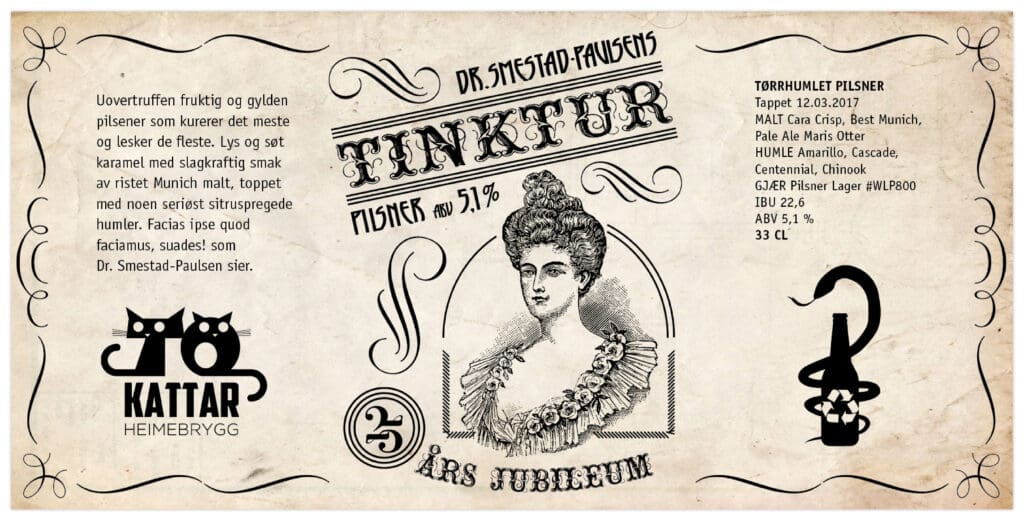 To tørste hjemmebryggere innledet høsten 2016 et samarbeidsprosjekt om en ølserie. Det nystartede hjemmebryggeriet trengte både navn og logo. Til de etterhvert 19 ølene som ble produsert, trengte de også et navn og etikettkonsept. Noe enkelt og humoristisk som kommuniserte den kreative ånden bak prosjektet, uten at etikettene ble ressurskrevende å produsere. Noe som ga hvert øl sin helt egen identitet og samtidig bandt ølene tydelig sammen som en serie. Resultatet ble både iøynefallende, tiltalende og morsomt. Originale navn, bilder og et gjennomgående fargeforløp gir prosjektet en tydelig identitet.
Skål!